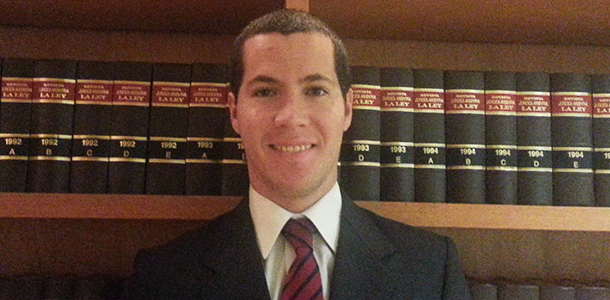 José Roberto Ramos
Born in Buenos Aires City, on March 18th 1987.
Admitted at the Colegio Público de Abogados de la Capital Federal.
// Studies
Universidad de Buenos Aires. Lawyer (2006-2010).
// Posgraduate Studies
Seminar "Administration and Management of International Projects" at Colegio Oficial de Ingenieros Industriales, Andalucía Oriental" (2014).
Second Congress about the economic aspects of the new Civil and Comercial Code of Argentina, Fundación para la Investigación de las Ciencias Jurídicas (2015).
16th Annual International Conference, Dispute Resolution Boards Foundation (2016).
// Languages
Spanish.
English.